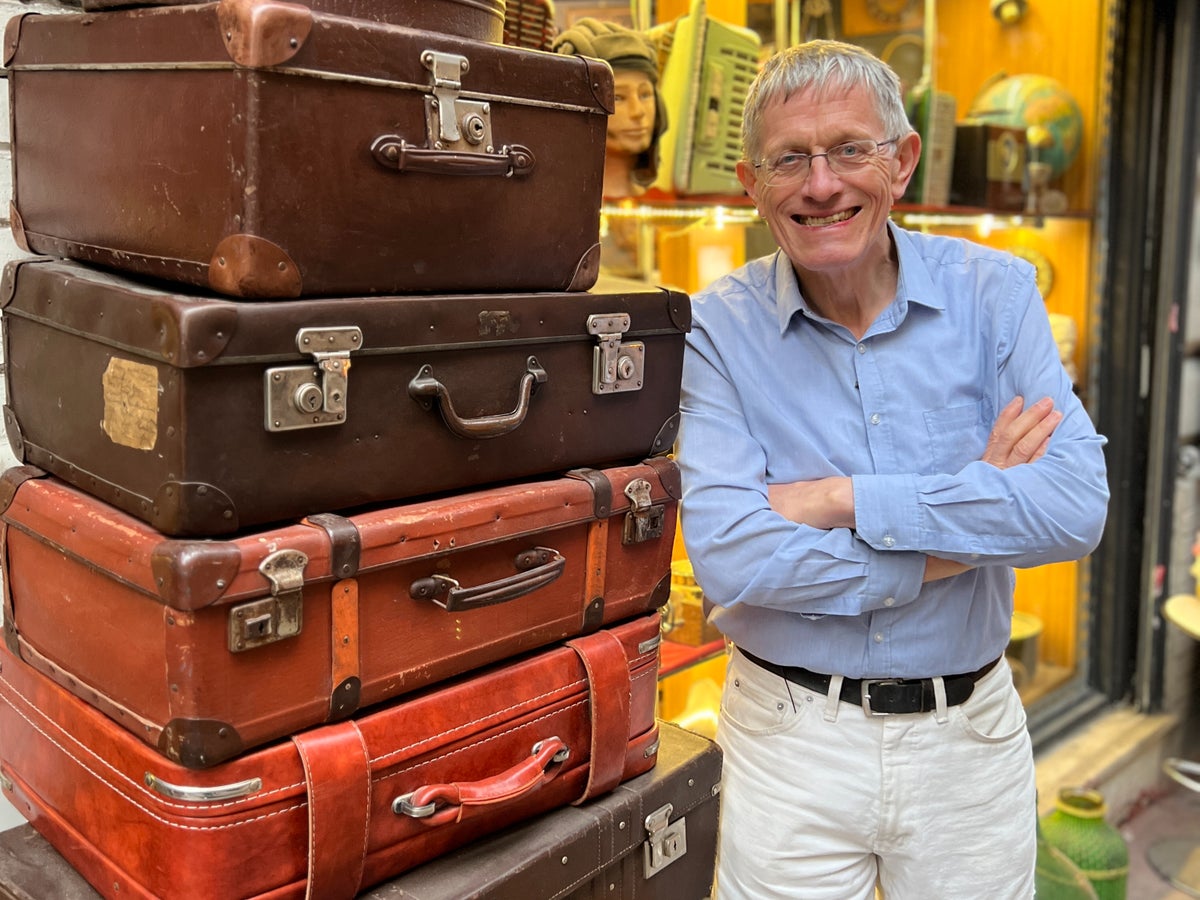 For travellers from Amman, the week has not been brilliant so far. Anyone checking the daily British Airways service from the Jordanian capital on Monday at ba.com will have read: "We're very sorry, this flight scheduled from Amman to London, has been diverted to London."
All had been going well until the aircraft was overhead Biggin Hill, southeast of the capital. Flight BA313 joined a long queue of aircraft waiting to land at Heathrow, where high winds had more or less halved the usual "flow rate" of arrivals. While successive Emirates flights from Dubai headed off for Gatwick and Birmingham, and American Airlines from New York diverted to Manchester, the Airbus A320 flew circuits for 40 minutes before heading north to Essex – where the giddy passengers endured a couple more loops before landing at Stansted.
They waited on the ground while the aircraft refuelled and the backlog for Heathrow cleared, and finally flew the 41-mile hop to arrive four hours late.
I do not know whether all their baggage travelled with them – but according to reader Amanda Godfrey, the Wizz Air Saturday flight from Amman touched down at Luton with no passengers' baggage on board.
It was a unusual start to a journey, she says: "In Amman the pilot announced that, due to strong headwinds over Europe they needed to lighten the load.
"He appealed for eight passengers to volunteer to disembark."
In line with air passengers' rights rules, they were offered a financial incentive of €250 plus a night in a hotel – all airlines should ask for volunteers rather than simply ordering some people off the plane.
"After they had disembarked we were told they were completing routine paperwork before the flight could leave," Ms Godfrey reports.
"We finally took off at around 1am. When we landed we were met by an assistant in the baggage hall who advised us the plane had left without any baggage, we needed to complete a form and leave."
Ms Godfrey wonders: "Are we entitled to compensation?"
Absurdly, there are comprehensive rules for how much passengers must be paid if they are delayed. But there is no parallel stipulation for delayed luggage, even though it can scupper a trip or create a stressful few days while it is recovered.
Passengers could seek refunds on their checked baggage fees, on the reasonable grounds that the luggage certainly did not accompany them – but I imagine an airline would simply say something to the effect of: "You paid us to transport your bag, which we did. Eventually."
Ms Godfrey is also exercised about the fact that the passengers did not discover until they were in the baggage hall that their belongings were still in the Middle East.
I understand such frustration – but I can see why an airline would adopt such a policy. Suppose 180 passengers were told while they waited on the ground at an airport that their luggage would not be travelling with them. Some would demand to be let off the flight so as not to be separated. While that could be managed – said passengers would understandably want to be flown the following night, which could well pose a headache for the airline.
The captain could wait until the plane had taken off and then make the announcement – but I think that could trigger some disruptive behaviour. So while passengers have every right to feel they have been badly treated, I think the missing baggage surprise will continue. Airlines can be economical with the truth because they worry about passenger reaction.
A three-word mantra that I will keep repeating: hand baggage only.